Navigability of the Neretva from the mouth to the port of Metković
Navigation on the river is allowed for ships and yachts with up to 4,5 metres draught,80 metres in length and up to 14 m in height (Ships, yachts and boats
with up to 14 metres in height can pass under the middle of the bridge in Rogotin; they can pass under the sides of the bridge if they are up to 11 metres in height. This measure applies to the heighest water level.)
The Port of Metković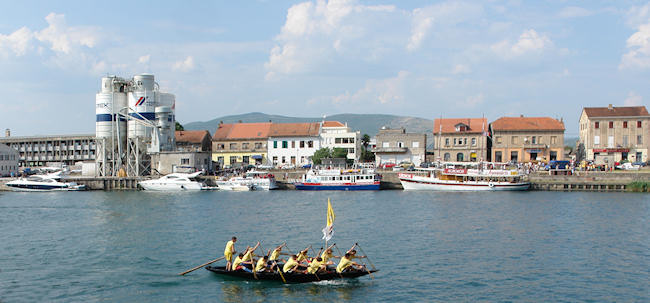 There are two connected waterfronts (on the left side of the river Neretva):
-"Mala riva" (smaller waterfront): length about 100 m, height about 2,2 m
-"Velika riva" (higher waterfront): length about 110 m, height about 3,7 m
Depth: mostly 2,2 m (max depth 3 m)
Berth alongside.
Electricity connections (32A and 16A electrical connections)
Water connections (drinking water plumbing for yachts)
Garbage removal.
The port is located in the middle of the town in safe environment. Very close to the port is city square with three stars hotel on it.
The port is open all year round.
Info centar
Taxi and rent a car
We provide all services for yachtsman.